Published by Enaam Siam on April 4, 2023 | Last updated on May 15, 2023
If you're in the market for a new dishwasher, you may have come across the brand Criterion. With several options available, it can be overwhelming to decide which dishwasher is the right one for your needs. That's where CleanersAdvisor guide to Criterion Dishwasher Reviews comes in.
Through this CleanersAdvisor guide, we will cover everything you need to know about this brand, their dishwasher models, and what to consider when making your purchase.
Let's begin by who makes Criterion Dishwashers?
---
Who Makes Criterion Dishwashers?
People keep asking wh makes criterion appliances! the answer is "Menards". So, what is Menards? Menards is a privately-owned home improvement chain founded by John Menard Jrin 1958.
The first store was opened in Eau Claire, Wisconsin, and today the chain has more than 300b locations across 14 states. Menards is known for its vast selection of products and competitive pricing.
Menards also sell a wide range of appliances, including refrigerators, stoves, dishwashers, and more. They offer a variety of brands and styles such as Criterion to fit any budget or design preference.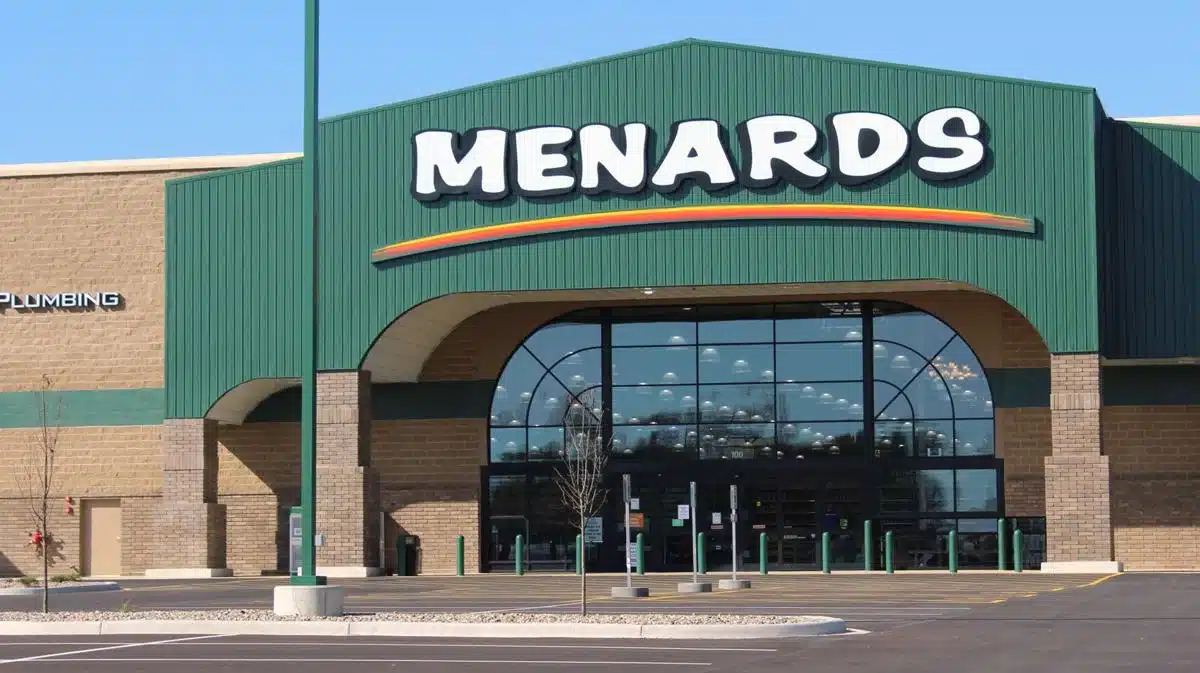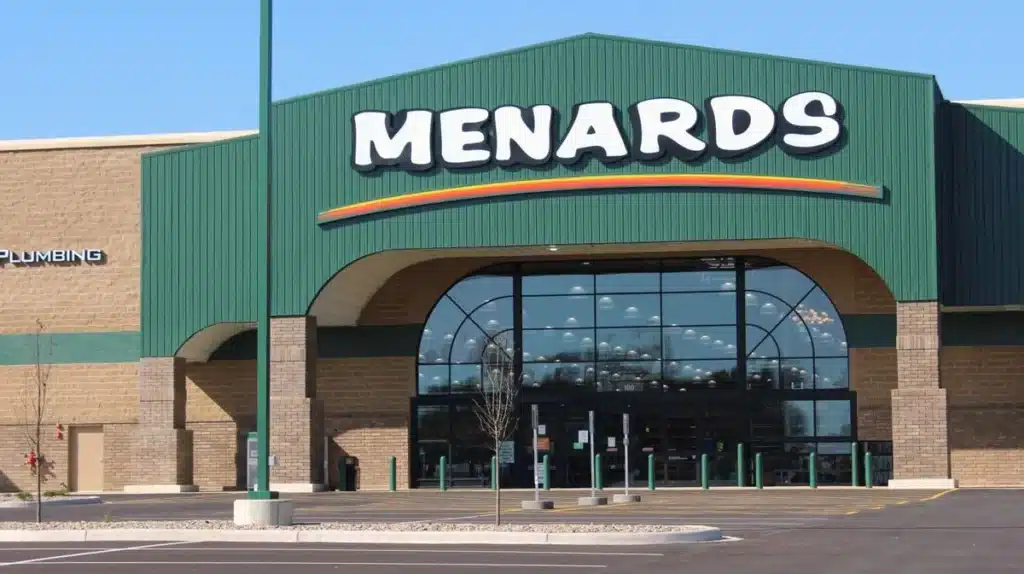 ---
Criterion Dishwashers
Criterion is a brand that specializes in Kitchen appliances, including dishwashers. Their dishwashers are known for their affordability and reliability, making them a popular choice for many consumers.
---
Types of Criterion Dishwashers
Criterion dishwashers come in different types and sizes to cater to different needs. Some of the types include:
Built-in Dishwashers
Built-in dishwashers are designed to be installed directly into your kitchen cabinets, They are a popular choice for homeowners because they offer a seamless look and save place.
Portable Dishwashers
Portable dishwashers are freestanding units that can be moved around your kitchen as needed. They're a good choice for renters or those who don't have the space for a bilt-in dishwasher.
Countertop Dishwashers
Countertop dishwashers are compact units that sit on top of your kitchen counter. They're a good choice for those with limited kitchen space.
---
Features of Criterion Dishwashers
Criterion dishwashers come with various features that make them an excellent choice for your kitchen. Some of the features include:
Multiple wash cycles: Most Criterion dishwashers have different wash cycles, such as normal, heavy, and light, to cater to different types of dishes.
Energy Star certified: Criterion dishwashers are energy efficient and have been certified by Energy Star, meaning they use less water and energy compared to other brands.
Stainless steel interior: The interior of Criterion dishwashers is made of stainless steel, making it durable and resistant to stains and odors.
Sound insulation: Some models of Criterion dishwashers come with sound insulation to reduce noise during operation.
Delay start: Criterion dishwashers have a delay start feature that allows you to set the dishwasher to start at a later time, allowing you to take advantage of off-peak electricity rates.
---
4 Main Reasons to Buy a Criterion Dishwasher
There are several benefits to owning a Criterion Dishwasher. These include:
Affordable pricing: Criterion Dishwasher are priced comptitively, making them accessible for a wider range of consumers.
Energy Efficiency: Many Criterion Dishwasher models are Energy Star certified, meaning thay use less water and energy than traditional dishwashers.
User-Friendly Features: Criterion Dishwashers often come with touch controls and multiple wash cycle options.
Reliability: Criterion Dishwashers are known for their durability and longevity.
---
Features to Consider When Buying the Best Criterion Dishwasher
When buying a Criterion Dishwasher, there are several features to consider. These include:
1. Size and Capacity: Consider the size and capacity of the dishwasher to ensure it can accommodate your needs. If you have a large family or entertain often, a larger dishwasher may be necessary.
2. Wash Cycles: Look for a dishwasher with multiple wash cycle options to ensure your dishes are getting cleaned effectively. Common wash cycles include normal, heavy, and quick.
3. Energy Efficiency: You should consider the energy efficiency to save on utility costs and reduce your environmental footprint. Look for Energy Star certified models.
4. Noise Level: If you have an open-concept kitchen or live in close proximity to neighbors, a dishwasher with a low noise level may be important to you.
5. Price: Criterion dishwashers are priced competitively but consider your budget when making your purchase.
---
How Do Criterion Dishwashers Compare to Other Brands?
Criterion dishwashers compare favorably to other brands in the market. When compared to other budget-friendly brands, Criterion dishwashers stand out for their energy efficiency and durable stainless steel interiors.
Additionally, their customer service team has a good reputation for being helpful and responsive. However, they may not have as many features or advanced technology as some of the more high-end brands.
---
How to Maintain your Criterion Dishwasher
To keep your Criterion dishwasher in good condition, it is important to follow these maintenance tips:
Clean the interior and exterior of the dishwasher regularly.
Check and clean the filters to prevent clogs.
Run the dishwasher with hot water and vinegar to remove odors and stains.
Inspect the hoses and connections for leaks or damage.
Use dishwasher-safe detergents and rinse aids.
---
Criterion Dishwasher Reviews: Top Picks
After explaining how to choose the right Criterion dishwasher for you, let's take a look at some of the best models.
Criterion CDW2FCMS
Unfortunately, this model is not available on Amazon. we will provide you with the link as soon as it is available.
This model comes with a 14-place setting capacity, the versatile Criterion front control dishwasher offers excellent value for money. An adjustable upper rack allows for the flexibility to place tall items in the upper rack.
The dishwasher has a durable stainless-steel tub and six wash cycles, including a sanitary option and Its 51-decibel operating noise level is super quiet. In addition, it is an energy-efficient choice, being ENERGY STAR certified for its low water consumption.
Criterion CDW2FCMS Features
Electrical front controls
Fits 14 place settings
Tall, stainless steel tub
Sound level of only 51db
Adjustable upper rack
Sanitary Cycle option
ENERGY STAR® certified
Automatic soil sensing
---
Criterion CDW60W18
Unfortunately, this model is not available on Amazon. we will provide you with the link as soon as it is available.
Stay environmentally friendly with the Essentials CDW60W18 Full-size Dishwasher. With an A++ rating, you can wash your dishes knowing you're keeping your water and power consumption as low as possible. Ideal if you're environmentally friendly and don't want big scary energy bills landing on your doorstep.
Criterion CDW60W18 Features:
Keep energy bills down with the A++ rating.
Stay secure thanks to overflow and leakage protection.
Delay timer and rinse and salt indicators always keep you in control.
Super 50 program for an A-class wash in 50 minutes.
We would like to highly recommend the following dishwashers' brands for you, please read the full guide for each brand, it may help you choosing the dishwasher that meets your needs and performance.
---
Criterion Dishwasher Reviews
We have gathered Jille Norik, Phile DI, Savy and Dano Criterion Dishwasher Reviews from different online markets and here are what people think about it.
Jille Norik: I am genuinely obsessed with this Criterion dishwasher! My least favorite chore is dishes like honestly there's something about dirty food water that I have never been able to overcome & my current kitchen is small.
So, this countertop one fits almost perfectly next to my sink, had to sacrifice the space of my Keurig & toaster but that was more than fine with me.

Phile DI: I find that this dishwasher cleans all types of dishes including pots & pans wonderfully! I've never had any dishes that didn't end up fully clean. Although I should note I wipe/rinse them clean before putting them in because while it does have a food trap you can remove & clean again that's just gross to me.
Savy: I cook a lot so purchasing a dishwasher is to relieve myself from an extra task. The machine is very heavy. It fits my counter top. I pour the water into the machine instead of connecting to a hose; not feasible. I use a small amount of dish detergent instead of buying dish detergent pod which is more expensive.
Don't put too much soap otherwise it won't rinse thoroughly. When use, I use rapid mode – 40 min. If you use the regular mode, it will takes 2 hours to complete the wash cycle. It fits a few small items but definitely not big pot or pan even if that is the only thing you put inside.
It is best to rinse out food residue from your dishes before put them inside the washer. If someone is doing heavy cooking, this machine won't be a help as it only takes a few items.
Dano: I will never be the same again. This dishwasher is the best thing that has ever happened, will happen or can happen to me.
---
Criterion Dishwasher Reviews FAQs
---
Conclusion
In conclusion, Criterion dishwashers are a budget-friendly option that offers various features and types to cater to different needs. They are durable, energy-efficient, and come with a reliable customer service team.
By following the tips for buying and maintaining mentioned in this CleanersAdvisor guide, you can ensure that your Criterion dishwasher performs well for years to come.
Here is a review and test for Criterion dishwasher based on personal experience.
Enjoy watching!